ABOUT
AMANO
Amano is about sharing our passion for food with our guests.
It's about staying true to our belief in provenance and sharing only seasonal, sustainable and local produce
from New Zealand growers and farmers.
It's about humble service delivering rustic, Italian-inspired fare.
It's about providing a space for you to feel relaxed and connected to your food and its origin.
Situated opposite Auckland's Waitemata Harbour and spanning Britomart's historic Altrans and Quay buildings, our bakery, restaurant, are now playing their part in the rich history of this beautiful site.
Restaurant
Humble, welcoming and unpretentious.
 
Our pasta
We are committed to providing the freshest pasta experience in New Zealand.
To achieve this, we mill South Island grains through our on-site flour mill and combine that beautiful fresh flour with free-range eggs from Whangarei.
Our pasta is hand-crafted daily and depending on the style of pasta, it's either individually hand cut or fed through a pasta extruder.
Our seafood
We celebrate sustainably-caught, local and seasonal seafood. Yes, seafood is also seasonal!
By following spawning cycles it's possible to fish in a more sustainable fashion, using best-practice methods.
We offer wild-caught seafood which includes less popular species to ensure that all the fish in our waters are being utilised. Why shouldn't we experience all the fish in the sea?
You'll see seasonal species such as sardines, piper, mackerel and herring on the menu and on display in our raw bar. Additionally we have a selection of shell-fish and oysters, shucked to order.
Our animals
The story behind our meat begins with our farmers. We have developed trusting relationships with like-minded local growers with whom we share similar values and goals - which centre around honoring and respecting the animal through its journey from paddock to plate.
We have Shorthorn Beef and Suffolk Lamb raised exclusively for us by Craig and Maree on their picturesque Katikati farm. Our world-class Wagyu is reared on Tim and Lucy's 300 hectare Hawke's Bay property. All of our chicken is certified organic and free-range from Ben Bostock in Hawke's Bay. And then there's our super free-range pigs, which roam over 80 hectares of land on Wayne and Amanda's Houhora property.
We only work with whole bodies and use everything from nose to tail. There are unconventional cuts and lesser-known methods, and what ends up on your plate is a product that has been nurtured and respected from beginning to end.
Reservations
Open 7 days | 7am - late
We take reservations for 50% of our dining room daily. We welcome walk-ins any time of the day and run
a very efficient waitlist system
For group bookings of nine people or more, please contact the restaurant directly on 09 394 1416
Please note; Only available time slots are shown below
Bakery
Authentic, artisanal baking - the way it's supposed to be.
Amano Bakery celebrates the best of baking traditions from throughout the world and showcases these cultures throughout the day using an evolving menu.
Enjoy our French Viennoiserie range every morning - including croissants and cravats.
Lunch offerings include the Italian tradition of pizzas by the slice, hot out of the oven - fresh, seasonal ingredients combine harmoniously with our long fermented dough.
Amano Bakery respects the same food philosophy that permeates through all of our Hipgroup cafes and restaurants. Our emphasis is on sustainable, locally-sourced food.
Our passionate, boundary-pushing bread makers challenge and inspire one another to produce the highest-quality product, using the highest-quality ingredients.
Each loaf is hand crafted. Hence, Amano - Inspired by the Italian phrase "by hand".
We want to pay homage to primordial techniques, and invite you to join us on our food journey.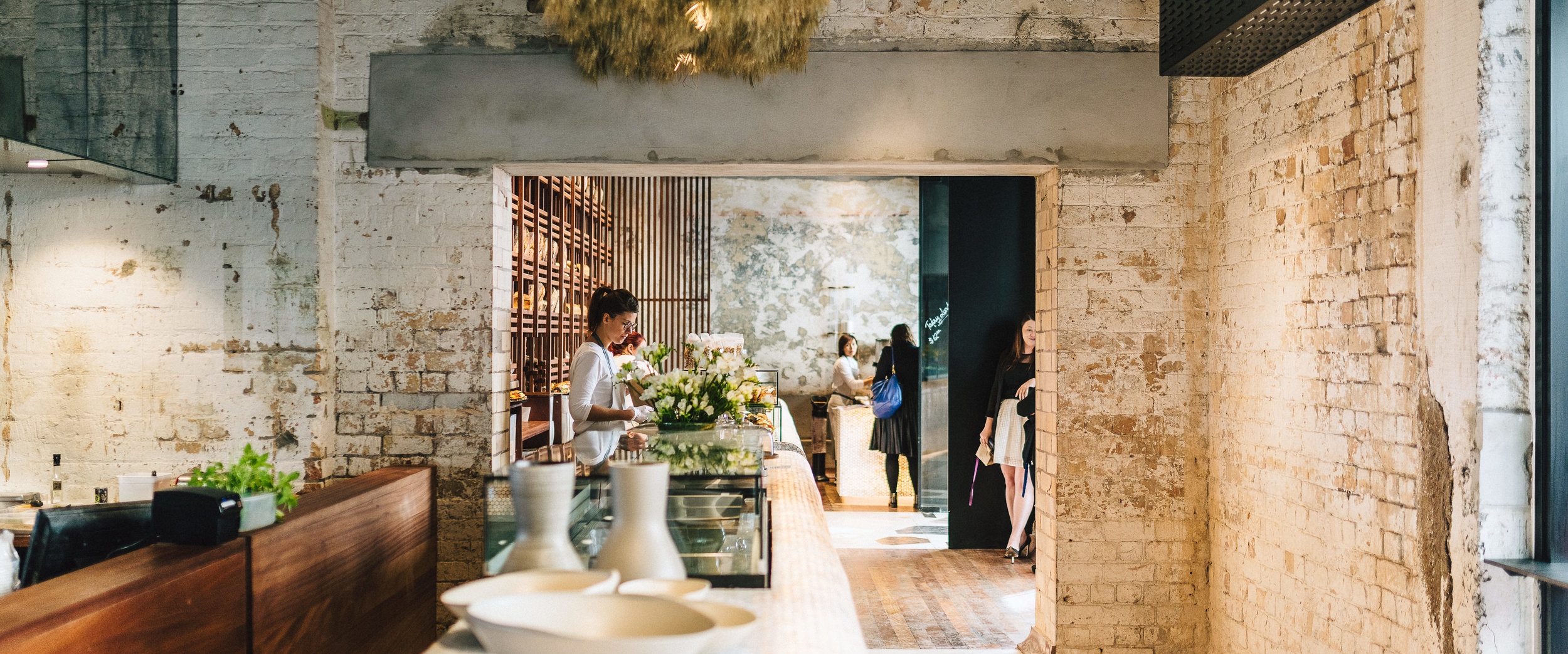 Functions
From its elevated position in one of Britomart's heritage-listed buildings, our function space offers beautiful panoramic views of the Waitemata Harbour.

High ceilings and exposed beams create a cool, raw function space that is perfect for art shows, product launches, cocktail evenings and photoshoots.

Located in the heart of Auckland's CBD, this unique space is ideally located for after-work drinks and cocktails.
The Amano function space is a blank canvas that with a little imagination can be transformed into an area that will offer an event to remember.
Address:
level 1
106-108 Quay street

auckland
ENQUIRE about your event NOW!
Email events@hipgroup.co.nz
66 - 68 TYLER STREET, BRITOMART,

AUCKLAND
OPEN 7 DAYS

RESTAURANT

MON - SUN 7AM - LATE
09 394 1416

BAKERY

MON - FRI 6:30AM - 5PM
SAT - SUN . 6.30AM - 4PM

CATERING ENQUIRIES - 09 394 1416
FOR ANY ENQUIRIES EMAIL
INFO@AMANO.NZ